Marie not only did an outstanding job, it became quite obvious to me that she truly loves her job: something not often seen in today's hectic world.
Whenever I got worried or stressed out because I didn't understand the process, she ALWAYS took the time to explain and make sure I understood. Her patience and calm demeanor always gave me the assurance I needed to go forward with confidence. She was always available, readily responsive and remained positive and cheerful throughout the entire process.
Marie demonstrated a great deal of integrity; something very important to me. She is honest, trustworthy and has a great sense of humor. I highly recommend her to anyone who values those important values.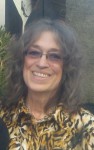 Janice O'Neill
First time home buyer; extremely nervous; always prepared to hit the panic button!
Aug 7, 2016
---