I immediately found working with Kathi Stropkai at Placer Homes Realty exceeded ALL of my expectations. As a first time "1031 Exchange" home seller/buyer, I was not familiar with the terminology or the best process people to involve. Right away, Kathi relied on her seasoned and incredibly friendly tone, taking the necessary time to explain and determine what would be the best fits for me.

Kathi even recommended a mortgage agent and a 1031 Asset Preservation "qualified intermediary" in the area, which we ended up using and greatly appreciated.

Kathi was more than willing to meet, answer questions by phone or email, and to schedule open house visits as we progressed through the very completed 1031 process.

She was very helpful in explaining the entire process along the way, a very stressful process given we were selling a rental house and then having to buy another potential rental property on a very tight timeframe.

I truly believe her expertise, both personal and professional, helped tremendously in our offers getting accepted on both the selling and buying fronts. Without any hesitation, I highly recommend Broker/Owner Kathy Stropkai!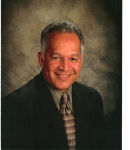 David DeArcos
Mar 6, 2018
---