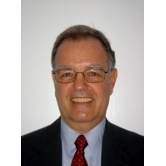 Greg Hacker
Home Equity Retirement Specialist - NMLS#:545773
Open Mortgage - NMLS#:2975
Licensed by the Department of Business Oversight under the California Residential Mortgage Lending Act #:4170030

I have been very fortunate to have built up a very supportive group of professional referral partners over my past 13 years in the Reverse Mortgage field. Relying on a network of Financial Planners, Elder & Estate Attorneys, Professional Fiduciaries, CPAs, Realtors ,Home Loan Officers and In-Home Care providers has offered me the benefit of becoming a trusted adviser for their client's financial retirement needs.

With this HONOR comes a great responsibility to treat all of my clients as if they were a close personal friend or relative. Luckily, I possess a "head for numbers" and a "heart for people". I travel throughout the entire Bay Area to help educate professionals and clients alike. I Thank You for the opportunity to be of service to you & your clients when the need arises.