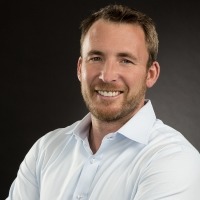 Matthew Maltese
Branch Manager
Supreme Lending
NMLS: 369921
Meet Matt Maltese...


As a loan officer, Matt has been helping clients with their loans for over 15 years. In his own words,

"The initial consultation and getting to know my client is an aspect of my job that I truly enjoy. Making the phone call to the home buyer once the loan has funded is very rewarding. I also enjoy taking the time out to help offer clarity to a confusing and complex process for the occasional frustrated buyer."

Matt grew up in Long Island, New York and received a bachelor's degree in Economics from Santa Clara University in 1998. He launched his career in the mortgage industry just two months after receiving his degree and since then has helped thousands of families in Southern Nevada and California with their home financing needs. Matt's reputation is built on his strong belief in accessibility, integrity, transparent communication, and a "can-do" attitude. When not working he enjoys participating in triathlons, mountain biking, skiing, and spending time with his family.