We were so fortunate to have found Gabriel Raddavero when we decided to buy a home in Newark CA As our Realtor, he helped us find the right house in the right neighborhood for the right price. He was patient as we traveled from one city to another to look at homes over several months and cautioned us about making unreasonable offers when we fell too quickly for overpriced homes.
In short, he was always on our side working to make our house purchase as simple and successful as possible. The best part about working with Gabriel was that he was always more focused on answering our questions, giving us good advice, and finding homes that met our needs than he was on closing a deal.
Gabriel also Sold my home that we use to owned in Modesto he is the best.
We would recommend him to anyone.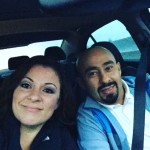 Lucy and Oscar
Housekeeper
Mar 11, 2016
---