I recently sold my condo through NextHome Edge. What a great all-around experience.

Graylon was extremely professional, always willing to answer a question; he gets all tasks done in a timely manner. He is well skilled in and knowledgeable about his field; this was evident throughout the listing and closing process of my home.

He has made great connections with those working in relation to his field (title company, contractors, etc) which only speaks to his professionalism and competency as an agent.

Graylon asks a lot of questions and always has great advice. He listens and understands the needs of his clients and works hard to make sure the transaction proceeds as smoothly as possible. He's straight-forward and honest, always keeping in mind the big picture and end goal for all to have a pleasant experience.

It was a wonderful to work with him!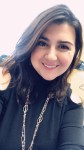 Jillienne Kaushal
Homeowner / Seller
Oct 30, 2018
---