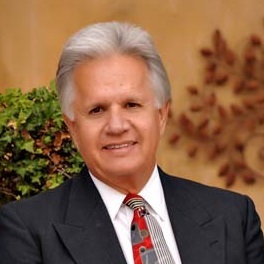 Pete Schwieder
Broker
RE/MAX
As an experienced broker serving the communities in El Dorado Hills and Folsom (including Serrano, Promontory, Empire Ranch, Hillcrest and Four Seasons), I am committed to providing exceptional service for both buyers and sellers alike.

As a top producer, I have demonstrated our credibility and capabilities in establishing personal and professional real estate relationships for the past several years. While there are other realtors who have sold more homes, we are one of the top 10 groups in the area. We firmly believe in providing quality, personal service over being concerned about the quantity of homes sold.

The benefit of this philosophy for a seller is that we try to ensure that we find the right buyer for a home and maximize the amount offered for the property. On the other hand, for the buyer we listen to their needs and only show homes which we feel they will be happy with, can afford and we try to negotiate a fair price based on the property, the market conditions and the neighborhood.

Should you list your home with me, I have a designer on staff who will create a professional flyer or brochure for you. And we aggressively will market your property through personal contact, local advertising and a website created especially for you.

Please contact me at any time to arrange a meeting to discuss your real estate needs. I can be reached at (916) 296-9487 or you can email me schwieder@msn.com.

Thank you so much for your time in visiting our website and for considering my services.