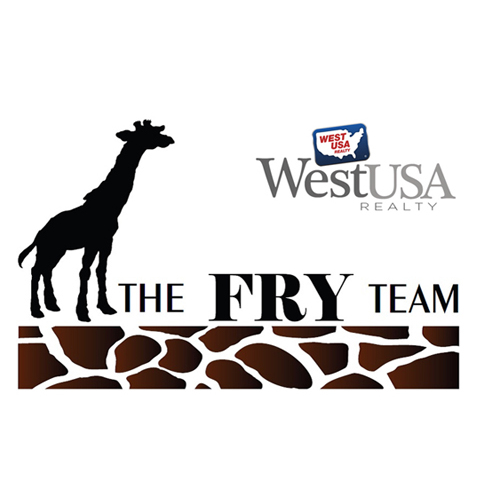 THE FRY TEAM - West USA Realty
TEAM MEMBERS:
DeAnn,Scott,Joe,Cheryl,Lisa,Kara,Tiff,Jenn
One of the most important things that a family can do to insure they get the home that they deserve is put together the BEST Real Estate Team that they can. It is also one of the most overlooked matters of the home search.

The Fry Team specializes in real estate in the West Valley. Our Team can help you with:
• new build homes,
• resale homes all over the Phoenix Valley including Litchfield Park, Goodyear, Buckeye, Tonopah, Waddell, Surprise, Wittman, Tolleson, and Avondale.

Really, we can help with any of your real estate needs all over the greater Phoenix area.

The Fry Team vision is to provide our clients with knowing that we come with an extensive knowledge of the West Valley. We also provide team support that you can trust in now and for generations to come.

We spend years investing in our relationships to get you the best win-win deal. We are tech savvy and mobile. The giraffe logo is a reminder that we are visionary and our team has the ability to reach things that are unreachable to others with client services at its highest level looking out for you.

The Fry Team Core Values

• Client Focused -To remember they are the reason we are doing this. We strive to serve them.
• Integrity - Do what you say you will do and be honest about it - No Excuses.
• Communication - Remember to take extra steps to ensure that all parties involved understands.
• Accountability to Excellence - strive to always be better.
• Team Driven - we are all in this together.
• Positive Mental Attitude - Always consider the sunny part of anything.
• Commitment - Mean what you say and your actions confirm such.