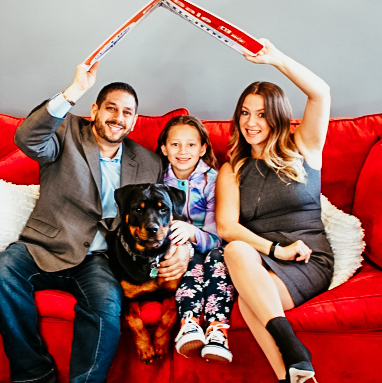 Brandon & Lana Rossell
Realtor & Managing Partners
RE/MAX Professionals
Brandon Rossell – REALTOR/Managing Partner
Working in the Real Estate Industry since 1999, my diversified experience consists of: Digging ditches as a laborer, Leasing, Development, Property management, Condo conversions, Acquisitions, New builds, Flipping distressed properties, Foreclosures, Selling some of the most economical of homes to the most luxurious real estate, Training others in our professional community, Teaching, HOA's, Public Speaking in front of an international crowd at our RE/MAX Corporate Office ( But wait, There's More!). To say the least, I've had a comprehensive involvement with plenty more experiences on the horizon.

Lana Kuznetsova – Broker Owner
Started in Real Estate in 2007, was working by Brandon side since then. Taking pride in professionalism and negotiating skills. I enjoy educating, negotiating and being challenged. My objective is to give my clients the best experience possible. To take a very complicated, emotional process and make a fun adventure as they build on their future and reach another goal of achieving comfort. After all, building relationships is the key to my business and how I support my family.