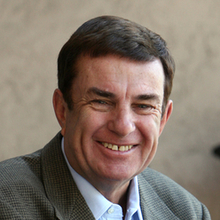 Cliff Noll
Real Estate Professional
Alain Pinel Realtors


Cliff Noll

Alain Pinel Realtors is proud to announce its association with Cliff Noll. An integral part of APR´s dedication to excellence is the collaboration of high caliber, capable professionals. Cliff certainly fits that profile.

A native of California and Los Altos resident, Cliff is a licensed broker with 40 years of real estate experience. His extensive background results in valuable knowledge of the local real estate market.
-Strong negotiating skills
-On-going communication
-Provide up-to-date market analysis
-Thorough follow-up
-Financing network

. . . are a part of the expertise Cliff brings to Alain Pinel.

Cliff takes the time necessary to provide maximum service and ensure customer satisfaction.