I will resume Pablo 's performance: Excellent!!
He is one of a kind professional, who stay with you through all steps of the sales journey, showing you deep knowledge on all potential issues along the way.
However beyond his technical and negotiation skills out stands a kind and caring person.
Best choice for my sales process.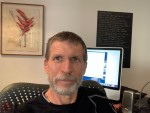 Bernardo Canizares
General Manager
Sep 29, 2020
---