Very thorough, always professional, Bob's goal is to close the deal while keeping all parties fully informed and comfortable with the entire transaction process.
At the same time, Bob is not pushy or aggressive (unless you need him to be). 😉
As a seasoned private investor for nearly 25 years, I am very familiar with this process and all the players involved. What I can attest to is that Bob is a man of integrity .
I highly recommend
Bob Benson!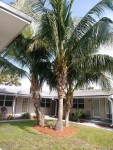 Dan A.
Private investor
Sep 7, 2018
---