I highly recommend Lori Craft as a realtor and I can only say excellent things about her as a person and as a realtor. If you want to buy or sell, she's the one if you want to have optimal results. She is very smart, honest, current on market conditions, energetic, and has a keen eye for what needs to be done in terms of staging a property for sale. We followed her recommendations for price and staging and I think it really made a difference in it's appeal. We had multiple offers the first day just as she predicted!

Not only will she work tirelessly for you, she is good at listening to you and answering questions. I pushed back on a couple of things and she handled it with ease and with good logic. I appreciate someone who can justify their position, listen to mine and then we come to mutual agreement.

Bottom-line, Lori is the best realtor I've ever worked with and I highly recommend that you use her to achieve the best outcome. She's personable, smart, knowledgeable, and doesn't lolly-gag around. Follow her recommendations, push back or ask questions if you need to so you understand the "why's", and trust the outcome. She's top-notch!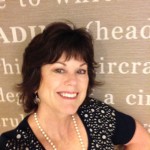 Debbie Griffith
Manager Occupational Health and Wellness
Jan 10, 2017
---