As a first time homebuyer, Laura patiently and thoroughly answered all of my questions. And trust me, there were a lot. Laura is extremely easy to communicate with, and kept me in the loop knowing that I appreciate lots of details. She understood exactly what I was looking for in a home while respecting my price range.

What I value most about Laura is her patience. My situation allowed me to take my time with the home buying process. Not once did Laura try to hurry me along or pressure me. In fact, she steered me clear of potential bad deals, and bad areas, prioritizing my well-being over closing a deal sooner.

I feel 100% confidence recommending Laura. With her experience as a Property Manager and Real Estate Agent, you'll have someone who's seen it all, knows the locale, and knows the business.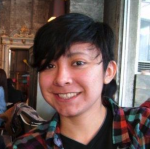 Crystal Maldonado
Web Developer
Aug 25, 2019
---