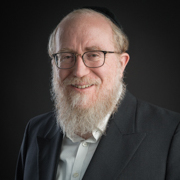 Sam Lowy CRMP
Specializing in Reverse Mortgage
Upscale Equities Inc.
NMLS# 1439273
For more than 10 years Sam Lowy has been a resource to Accountants, Attorney's, financial professionals and their senior clients specializing in tax advantage retirement and long term care planning. As a Reverse Mortgage Specialist Sam strives to provide high-level of professionalism to educate clients and professionals about the worry free transaction that the HECM benefit provides. Additionally, Sam customizes Lifetime Income Solutions and Social Security Maximization strategies. Most of all, he is dedicated to go the extra mile for his clients, which is a major reason as to why his clients are mostly referral based.

As a Senior advisory Board Member since 2011, and has achieved numerous recognition's including the CRMP, Certified Reverse Mortgage Professional and being named one of the Nation's Top 10 Long Term Care Insurance Producers, qualifying as a Top of the Table member from the Million Dollar Round Table (MDRT) organization, in addition to being a Certified Long Term Care CLTC lifetime designation specialist , He has been featured and interviewed in the media as well as invited to speak at many different events regarding his expertise.