Orli was an incredible guide and champion for us during the house hunting process. We ended up purchasing a property that we absolutely LOVE and has exceeded our expectations all due to Orli.

We met Orli before we moved to Miami from NYC. We knew we wanted to buy but we weren't sure where as we didn't know Miami at all. Orli took all of our requirements for the short and longer term and picked us up on our first day. We quickly honed in on Coconut Grove.

Orli and I saw dozens of houses together, and I can say that Orli has INCREDIBLE discernment for homes. She absolutely would not let us get in over our head. She knew our budget and our inability to renovate due to a baby. Orli asked all the hard questions about the guts of the house and pushed us to move on when it wasn't right.

Orli helped us find and secure a rental (even coordinating the move while we were away on vacation!) so that we could take our time finding the right home.

And we did find it! I am SO glad we waited. Orli was right, our house would come along. We just needed to be patient and then act swiftly. Orli ensured that we got the best pricing, appropriate credits, and knew EVERYTHING about the house before moving in so that there were no surprises.

Ultimately, Orli was in our court from day 1. She wants her clients to LOVE their homes and be happy. I cannot recommend her more.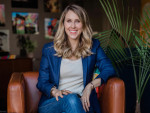 Lynze Ballay
CEO
Apr 21, 2020
---