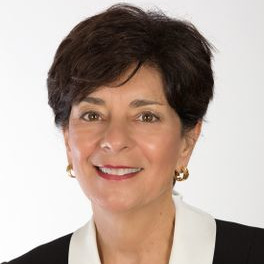 Denise Welsh
Broker Associate
Compass
License#00939903
Serving the Bay Area residential market for over 30 years, Denise has earned recognition as one of the Top Producers in Residential Real Estate. Her commitment to her career extends beyond the business of sales and service. She currently serves as the President of Silicon Valley Association of Realtors - a professional organization with over 4,400 members - which includes responsibilities as a Director for the California Association of Realtors and takes her to Sacramento and Washington to lobby for property rights, land use and taxation and policy that supports home ownership.

Denise states her mission in simple terms: "My purpose is to provide the best advise and superior service to my clients, to ease the stress of the transaction and ensures they make sounds financial choices". She is diligent about continuing education, attends seminars and follows the market developments throughout the areas she serves. Recently, she earned a certificate in Design Thinking and completed a course of studies through the Stanford University Graduate School of Business. Denise has always been based in Los Altos but has managed transactions from South San Jose to the Los Gatos Mountains and up the Peninsula to San Carlos.

Denise has devoted many hours to volunteering for her sons' schools, her church, veterans' organizations, her sons' Boy Scout Troops and in her Community as a Commissioner in the City of Los Altos. With her interest in education, she headed the city wide student essay contest and volunteered as an alumni of UCLA in selecting candidates for the college scholarships. She lives with her husband, Mike, in Los Altos.