I had met Nick a few years ago and was impressed initially with his outgoing personality and professionalism.

When it came time to transition from the "Large" family home, Nick had been working with one of my closest friends listing and selling his newbuild property down the street. He was successful in getting the property sold in a short time after he secured the listing during a traditionally off market time, the Fall.

Once it came time to get serious about looking for a listing Realtor I had Nick over to initially view my house and prepare a comparative real estate analysis. Nick stayed in touch with me while not being pushy and yet assertive.

There were a lot of repairs and improvements he recommended to get the property ready and Nick came with his referral sources of painters, carpet and hardwood people, electricians, handymen and Stella Psekos, his stager. Within a month all the necessary work was completed and I listed the home on May 24, 2018. Nick paid for professional photos of the property along drone video footage to prepare his presentation along with a market appraisal for our reference to set an initial listing price. Talk about going the extra mile, on the first day of showings we could not find a window washing company, so Nick came to my house early that morning and got on a 20 foot ladder while I held it and he cleaned the entry windows in the front of my house! How many Realtors would do that? Once he started to market the house, BOOM interest and activity were off the charts!

Nick held several open houses and made himself available for private showings and followed up with all interested parties. We went into contract 21 days after listing and Nick was excellent in his negotiating recommendations and professional approach always keeping my interest utmost in his service.

I used Nick as my Buyers Agent during this contract period to help me relocate into a terrific property.

As a service professional myself I know the value of my time and care for my customers. Nick is my Realtor for Life and I wholeheartedly recommend him when you are looking for a person who will give you100% when it comes time to sell or purchase a property!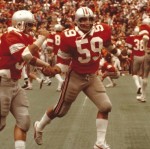 Ernie Epitropoulos
Agency Owner
Aug 13, 2018
---