Kelsey was phenomenal with helping us get into a home that checked off every box on our long list of wants. With this being our third home and us relocating from Dallas to Columbus, we really desired to build a house that would fulfill all the wants we never had in our first two homes. I flew into Columbus from Dallas with the intent that'd we'd be starting the process of building a house. After learning that the development we anticipated building in was a little farther from civilization than we wanted and wouldn't meet all our wants/needs, I was left with less than two days to learn the Columbus area AND find our house. Kelsey was extremely knowledgable on Columbus and it's surrounding cities. I really felt like in such a brief amount of time she accomplished more than most would have been able to AND we found our home in that time span.

In a very demanding market, Kelsey was able to negotiate a price point my husband and I were comfortable with, and it was all done under the contingency of our Texas home selling first (our home hadn't even been listed for sale yet) -we definitely benefited with having her on our side.

Thank you Kelsey for all of your help in making our relocation as smooth as possible, especially with 3 young children! You helped us pick a great home and location that our children are already thriving in!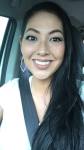 Sabrina Young
Stay at home Mother and Student
Apr 24, 2018
---