Mr. Redondo is a Real Estate Broker that knows the market and possesses a wealth of experience. He works hard for his clients yet, maintains a sense of fairness throughout the process of buying and selling. But most of all, he has high moral values where honesty and transparency are paramount.
Selling my home with Will kept me uplifted, informed and educated. I would recommend Mr. Redondo to anyone wanting the BEST to help them.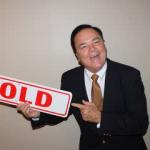 Drake Morvant
Sales Manager Morvant Realty, Intl.
Jan 29, 2019
---