Fran operates on a 3 letter alphabet.

(A)lways
(B)e
(C)losing

She knew exactly how to handle the certifiably insane, curmudgeonly woman who lived next to me! I taught her everything I know!

I wish I could get Fran to sell a house for me every day, because then I would be filthy rich!

Fran did do a fantastic job. She did all those things for me as well that others are saying. She knew painters that I had come in, she got a carpenter to come in and install a banister that was needed after my home inspection. I have her under contract to sell my next 4 houses.

And she didn't even cry when I yelled at her!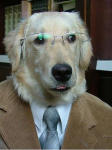 Tyler Vinje
World's Greatest
Jun 5, 2018
---