Fran operates on a 3 letter alphabet. (A)lways (B)e (C)losing.

She did a terrific job for me. I wanted to hire painters and she knew a couple that got the job done at a reasonable rate. She also was able to find a carpenter to install a banister for me after my home inspection at a far better price than I was able to find. When Fran works for you, she will WORK FOR YOU.

I wouldn't hesitate to use her again.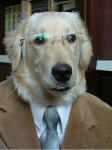 Tyler Vinje
Satisfied Customer
Jun 7, 2018
---