This letter is written to recognize and recommend the outstanding service, professionalism, and most importantly, the expertise of Eric Grainger as a real estate professional. As a business owner myself, I recognize the differences between excellent, average, and mediocre performance. From my experience with Eric, he has demonstrated excellent customer focus and service, excellent market knowledge, an amazing work ethic, and genuine personal and professional integrity. I highly recommend Eric for your consideration as your real estate professional.
I had the great pleasure of meeting and working with Eric while in the process of my wife and I relocating and purchasing our new home over a few months time. Eric provided us with personal attention and service that exceeded our expectations, and he worked tirelessly with us to find the location that best met our needs. He was always available to talk with me, e-mail me, and/or text message with me regarding anything related to our search for that perfect home. Is there a better testimony to Eric's stated commitment to do what it takes to meet the needs of his clients?
Eric is a person of high ethical, moral, and professional standards, which is reflected in his work. As such, his outstanding client focus and personal service, impressive market knowledge, outstanding work ethic, and high level of integrity served us well. Eric has earned my highest recommendation as a Realtor, and as a result, I would highly recommend Eric Grainger for your consideration as your real estate professional.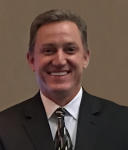 Gary Bollinger
Owner GBO Tech LLC
Aug 13, 2018
---