Cindy was my Realtor in the sale of my Mom's home on Cross Lake. Since I live in Virginia, I was pretty nervous dealing with all of the details involved with selling a home from almost 1,000 miles away -- especially this home, which was vacant and needed updates that we couldn't afford to make.

Cindy handled the countless details for me, gave me advice (when asked) on what to do/not do to ensure that my Mom got maximum possible profit, recommended (or found) repair and other contractors when we needed them and even made the appointments when I couldn't. She worked with Mom's neighbors, the estate sale company, cleaners and others who occasionally needed access to the house.

She was super responsive to all of my requests and questions and if she didn't know the answer to something, she didn't pretend that she did, but she got it pronto! And her advice was always sound. She kept me updated every step of the way, from listing to closing.

I never ever questioned whether Cindy was truly representing Mom's interests. I never felt pressured to accept a not-so-great offer, lower the price or do anything out of desperation, even when I was feeling a bit desperate!

Cindy is professional , compassionate and straightforward and she's sweetie but she's no pushover. I greatly appreciated her sense of humor, too (if you've ever sold a home, especially as POA for a loved one, you know what I mean)!

If you're checking out Cindy's profile and reviews because you're looking to buy or sell a home in NW LA, you can be rest assured that you've just found your Realtor -- and I say this as someone who has bought (and sold) homes in 4 different states. You won't find a Realtor better than Cindy Joyner anywhere. Of that, I'm certain.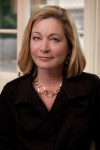 Ann Ray
Official Title: Content Editor/// Unofficial Title: Business Manager/POA for my Mom
Jun 20, 2018
---