I was previously a relator so I spoke with Carolyn prior to listing and told her we wanted to "try it" ourselves. We had so many inquires from Zillow we could barely work our day job! Then we got an offer from some people we fell in love with when we spent time with them showing them our home. We just knew they were the ones! They made us an offer 24,000 less than we were asking because they were builders and were certain it wouldn't appraise for more than their offer. We countered the offer because were confident it would appraise for more, and they withdrew their offer. I know most owners feel like their property is worth more than actual value, but our realtor felt the same way because our property fit the scarcity criteria.

We listed our home with Carolyn, in a week we had an offer. Carolyn gave us solid, unemotional advice during the negotiation process because even though it was a full price offer the buyer was asking for some exceptions we didn't like. My husband and I have our masters in Civilty, we are trained to be unemotional however selling your home can be emotional. Carolyn helped us look at things rationally and unbiased. She let us make our own decision, but she stayed positive and supportive in the negotiation process and helped us finalize the contract.

Carolyn communicated and met with everyone along the way in our behalf to ensure the process went smoothly. She kept us informed and prepared for closing every step of the way so there were no surprises.

We were selling furniture because of our long distance move; she even referred people to us to help us sell our furniture. A closing gift to us was a professional house keeper to clean our home for us so all we had to do was move out.

Here's the important part for people who think they can sell their home themselves and come out better than with a realtor. We came out with "MORE MONEY" than we would have if we sold our home for sale by owner AND we retained our sanity and religion!

Thank you Carolyn for making an emotional BIG move in our life one of the most seamless, profitable and happy times of our life!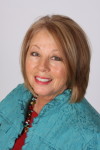 Patti D Thomas
Corporate Civilty Trainer
Oct 25, 2019
---