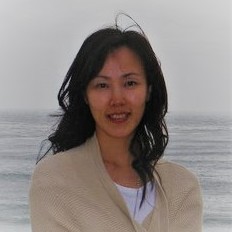 Claire Fung
Realtor
Intero Real Estate Union City
01873337
Claire Fung obtained her license approximately 8 years ago. She has been a resident in the East Bay Area for 18 years. Claire has been self employed most of her life and has financial experience as well. She is well versed in business.
Claire cherishes her family. She is passionate about many things including real estate. She loves traveling, hiking, swimming and badminton to name a few.
As your Realtor, she will work extremely hard for you, there is nothing she will not do for her clients. She is reliable and determined to obtain the best outcome. She prides herself on her negotiation skills and is great at finding the great deals. Regarding selling, she utilizes the most advanced social media platforms over-seas, which gives her clients an additional advantage.
Claire expertise is in the East Bay Area; however, she is not shy in going further out. Claire focuses on residential real estate and is fluent in multiple languages: English, Mandarin & Cantonese.
In her spare time Claire volunteers at the school and donates to a variety of charity organizations.