Alberto Delcampo has represented us in several of our acquisitions and a handful of our sales. His professionalism and tenacity to negotiate and reach the desired price to meet our profit margins is absolutely impressive.

We strongly recommend him to represent you on the sale or purchase of your next home.

We know he will continue to be our preferred realtor!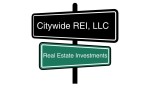 Citywide REI, LLC
Director of Acquisitions
Dec 10, 2018
---