There's not another realtor I would want to facilitate all the avenues for buying a home!! Becke Lagerholm definitely committed her time, knowledge and passion to award us with our dream home!! From the very minute I made contact with her to our closing day Becke went above and beyond to make the process peaceful! She managed to even keep me calm during a couple of hiccups with the bank.... which is almost impossible for many to do!! She is the most down to earth and sweetest lady who always has a positive attitude!!
Becke took on a mission for me and followed through with in the most professional way. From question after question I asked her to making arrangements for all required materials for leading and assisting with closing arrangements due to the unfortunate coronavirus epidemic.
I've made a friend for life and would have it no other way!!!!! She ROCKS!!!!!!!!!!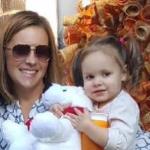 Lacey J Hawley
Office Manager
Apr 1, 2020
---