Mark, did what Quicken Loans could not....gave me a lower interest rate!
Because of that, I was able to buy a wonderful home for my family.
Mark constantly worked with me and the VA to overcome all obstacles! He showed true professionalism, courtesy, and worked so hard to make the process happen!

Mark showed me that working with a local company is best!
I recommend Mark!

Thank you, Mark!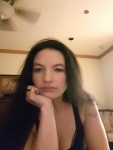 Sarai Fong
Home Buyer
Jun 27, 2020
---