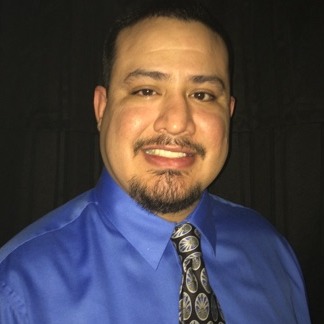 Ivan Madrueno - Hablo Español
Loan Officer
AmeriFirst Financial, Inc.
NMLS 1312973 AZ- 0930305
My name is Ivan Madrueño. I am an experienced Loan Officer who specializes in Home Mortgage Lending. My goal is simple which is to provide useful and reliable information so that my clients can make an informed decision before entering into a real estate transaction. As a Loan Officer, I have access to a variety of investors, extensive loan programs, and competitive rates and I am well versed in all types of mortgages; including but not limited to Conventional, FHA, and VA loans. Here at Amerifirst Finacial, we offer very competitive rates, "in-house" processing as well as "in-house" underwriting. This, coupled with a superior internal support staff here at Amerifirst Finacial we can offer the highest level of integrity and customer satisfaction which is why I have confidence that I can help you to get your deal done.

Mi nombre es Ivan Madrueño y soy un Prestamista que trabaja por Amerifirst Finacial y yo soy especialista con mucha experiencia en préstamos hipotecarios. Mi objetivo es simple y consiste en proporcionar información útil y fiable para que mis clientes puedan tomar una decisión informada antes de entrar en una transacción hipotecaria. Soy experto en todos los tipos de hipotecas ; incluyendo, pero no limitado a préstamos: Convencional, FHA, y Préstamos VA( Para Militares) . Ofrecemos prestamos muy competitivos. Nuestro procesamiento se completa totalmente en nuestra oficina y mi equipo garantiza el más alto nivel de integridad y la satisfacción.