I've been a realtor for 12 years during this time I've had the opportunity to work with different lenders Chase, Wells, Amerifirst etc... But when I wanted to refinance, based on my lenders experience, I chose Phillip Solano.
Phillip is a very knowledgeable loan officer, problem solver and all around guy.
If you need a lender Phillip is your man.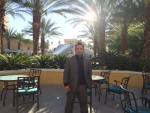 EDGAR CAMARGO
Sep 11, 2019
---