Karen, Ginger, and the rest of the team were amazing to work with. We were always kept up to speed on current status, copies we needed to forward, etc.
Let's face it, home buying can be a stressful proposition no matter what, but not dealing with Karen. Her years of experience and knowledge of her job definitely show through, every step of the way.
Awesome lady to work with!!!!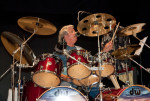 Rick Daub
Retired
Jun 11, 2019
---