I recently had the honor and pleasure of working with Jason Gordon and his amazing team to complete a cash out refinance of my home. My credit score was a little less than average and I did not have a co-borrower.

My refinance posed many challenges due to the fact that it had to be completed by a specified date, which was a stipulated judgement to finalize my divorce. Throughout the process, Jason and his team were extremely professional and maintained consistent communication. I greatly appreciated the time they took to make sure I understood the process and the verbage within the various documents. They made me feel like a valued customer and definitely kept in mind the emotions that may occur when finalizing a divorce. Even when we experienced unforeseen challenges, the team was very solution oriented and immediately took the necessary steps to expedite the process.

I am very happy to say that my refinance was completed in a timely manner and I am now able to begin a new chapter in my life! Without hesitation or reservation, I highly recommend Jason Gordon and the AmeriFirst Financial team! Job well done!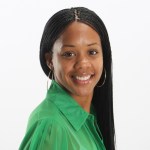 Torazzi Hayslett
AmeriFirst Financial Customer
Jun 14, 2017
---