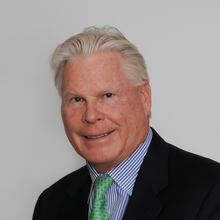 Robert Masten
Senior Vice President/Commercial Account Executive
NCS Colorado
With 40 plus years in the title insurance industry, Robert (Bob) has been a top sales producer in the Colorado commercial services for the last 30 years. In addition to graduating from the University of Colorado with a Business degree in 1972, Bob's dedication to football earned him the most valuable offensive lineman his senior year.

Bob's focus is "to make sure the clients have a transaction that is closed with excellence." Bob believes this comes from strong client relationships and his seasoned team of management, escrow and title professionals. In his 40 years of tenure in the Commercial Arena Bob has been the a top producer of title premiums for 35 of the 40 years.

Bob has served on the Board of Directors of the Denver Broncos for 15 years, Cherry Hills Country Club for three years, University of Northern Colorado Foundation Board for five years and is currently serving on the Board of Directors for Brent's Place, an organization for underprivileged kids with cancer who need a home of help and healing.

Bob has been married to his wife of over 43 years, has two children Drew and Callae and is a proud grandfather of four.