Kel and his team provided the following Elite services:
- Consistent social media exposure Of my listings on Instagram and Facebook Unlike any other broker that I have worked with.
- Provided an open house party in which all expenses were paid by vendors Who wanted marketing exposure. No other broker I have worked with in 18 years of being a homebuilder has ever provide this service.
- His team both listed and sold two $1 million homes Rachel Brown Homes (at full price). One within 60 days of completion, the other before completion.
- Kel It's not the type of real estate broker who just enters the listing into MLS and waits for showings.
- Kel And his team sent me specialized emails on a weekly basis, giving me a traffic count and feedback as opposed to me having to call the agent for feedback, or just an automated Non-personal listing click through Email.
- Kel purchased A golf cart to be able to shuttle prospects Across our developments. No other real estate broker has ever performed that service for us.
- Kel Has never suggested lowering the price to get a house sold.
- I witnessed Kel and his team, Visiting the listings no less than two times a week.
- Kel just a sold a commercial property at full price within a week of listing it.
- Kel attended the International Builder Show just to sharpen his skills as a RE. Broker To assist in the success of the builders that he list homes for.
He and his team Hustle.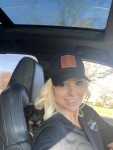 Rachel Brown
CEO/ Owner Rachel Brown Homes
Mar 6, 2022
---