I cannot recommend Marcella enough. She took us out looking for houses and if she saw something just a little bit off she would kindly suggest we pass on the property. With tons of experience under her belt she could spot a crack on a ceiling that either indicated a quick fix or a house that was splitting in half (yes, we saw a house that was slowly splitting in half and Marcella was able to determine that's what was happening and why and to stay away from the headache it would eventually become).

But what really, really impressed me about Marcella and made me a client, and a super fan, for life is that we ran into a really difficult situation with the seller of our home and not only did Marcella advocate for us with all her might for the month it took after closing for the seller to do right by us, but she was very supportive and stayed on top of any information she knew she could provide to give me a little piece of mind. It was a very stressful situation and I don't know how I would have handled it if it weren't for Marcella's support. And she delivered for us.

Five thousand thumbs up for Marcella. I thank you deeply from the bottom of my heart, Marcella.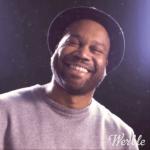 Leslie Juan Rivera
Self Employed Filmmaker
---