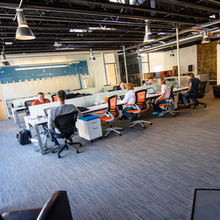 Reach150 Social, Inc
Reach150 is a referral management system for those in relationship businesses. We help our customers by giving them a systematic and simple way to grow their business through referrals.

Reach150's referral management system helps business professionals in three ways:

- Build their reputation by providing an easy way to collect recommendations, providing online validation of their work.
- Promote themselves to a broader audience including business partners and people in their social network
- Nurture their sphere of influencers to stay "top of mind" by delivering targeted and highly relevant messages.

If you want to see your referrals grow check out Reach150 today!