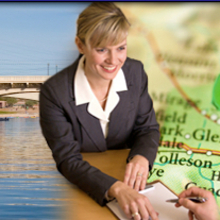 Security Title Agency Arizona
Security Title offers our customers the very best and most complete service in title insurance and other related escrow services.

Our professional staff is widely recognized for the depth of knowledge and experience brought to each transaction. Our commitment to customer service is exemplified by our constant refrain: "Attitude is everything." With 40 offices located throughout Maricopa County, Security Title is the premier choice in Arizona's escrow and title insurance industry.