Dave is easy to work with, fun, trustworthy and straightforward.

He will help you through the home-buying process, clarify confusion, and make it fun. He was a great guide for us, who don't have a lot of home-buying experience. He checked in throughout the process and made sure we felt comfortable the whole way. He's very knowledgeable so ask lots of questions!

Dave and his team have earned my trust and I won't go anywhere else.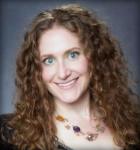 Annie Ransome
May 9, 2019
---