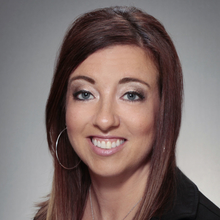 Sarah Geddes
Escrow Officer
Ticor Title Mid-Willamette Valley
I started out in this industry almost 20 years ago at Century 21 Triad as their transaction coordinator and I believe that experience gave me unique insight into what my customers expect from a title & escrow company.
For the past 8 years I have really enjoyed being an escrow officer, and building close relationships with some really great Real Estate agents and Loan Officers. I strive to do my best on every transaction and ensure the customer has a positive experience at Ticor Title.
When I am not at work, I enjoy spending time with my two sons, Zander and Greyson and my husband Chris.