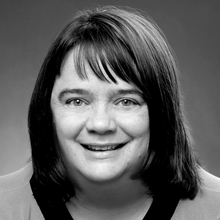 Bobbie Artus
Sr. Escrow Officer
Ticor Title Mid-Willamette Valley
I have been in the title and escrow industry since 1989. Each day is a new adventure and once in a while, a challenge. I work on anything from refinances, residential resales to complex commercial transactions. I enjoy closing them all and like the variety that each file brings, as well as all the different people I get to meet and interact with.

I am currently President of the Oregon Escrow Council, where up and coming escrow changes, new regulations, laws and general industry information is shared with other escrow officers and assistants in Oregon. I enjoy keeping at the forefront of the information.

I love escrow!

When I'm not closing, talking or learning about escrow, I like to go camping, hiking, concerts and of course, watching my beloved OSU Beavers!