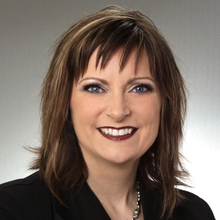 Brandy Fuller
Senior Escrow Officer
Ticor Title Mid-Willamette Valley
Between managing escrow transactions and running a hobby farm with her husband Doug, inherently has set the stage for Brandy's business philosophy… proactive communication for a seamless transaction.

Why? Because "your clients deserve a pleasant experience."

Aside from offering over 26 years of title/escrow and real estate experience, Brandy enjoys being on horseback outdoors or cuddled up with a good book or craft project.