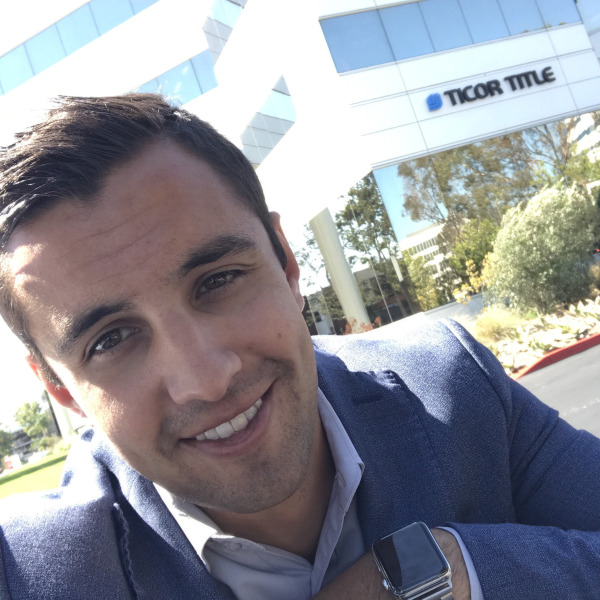 Collin Frangie
Sales Executive
Ticor Title Orange County
Collin Frangie recently joined Ticor Title Company as an Account Executive, where he will be building and maintaining relationships within the real estate industry while providing excellent customer service to his customers. He is a firm believer in blending title insurance with technology while implementing honesty and integrity at the highest level possible.
Collin's clients describe him as extremely hard working,driven, and service oriented. They appreciate his passion for title and escrow services. He attributes his success to Ticor's innovative culture, where he believes is full of remarkable people that are customer service oriented.
Collin is well-versed in the technology, tools, steps,and players involved in residential real estate transactions. He thrives under the intensity and demands of the title industry while prioritizing clear communication and quality client services. His personal philosophy is to be honest and respectful in all client interactions, and he relies on his tenacity to finish complex transactions.
Collin attended California State University at Channel Islands, where he earned his Bachelors of Arts in Communications. He also minored in Business Marketing.
Collin grew up in Chatsworth, and he recently moved to Orange County after graduating from college. Aside from working, he enjoys reading biographies about leaders and successful people, and staying active by surfing, playing basketball, snowboarding, and dirt biking.