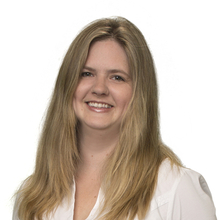 Jessie Garber
LPO/Escrow Closer
Ticor Title Washington
Jessie's personal philosophy when it comes to work is the golden rule: "I treat clients the way I would want to be treated." That philosophy, and her obsession with details, have been the keys to her success over the last 15 years.

"I love working with buyers, sellers, lenders and agents but I also love the technical aspect of my job. I create and implement systems to make sure my clients get great communication, and nothing makes me happier than improving efficiency."

Jessie also has a wicked sense of humor which keeps work fun, and is very driven. Outside of work she likes to ski, cheer at Seahawks games and hang out with her cute little dog.