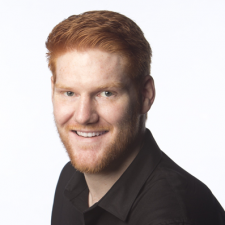 Jesse Bishop
Loan Officer, NMLS #993465
Guaranteed Rate Affinity
Jesse Bishop works intelligently and efficiently to navigate his clients through the dynamic and fast paced world of the "lending arena". Whether seeking a purchase money loan, new home mortgage or refinancing an existing property, Jesse is consistently providing the best loan products available to meet the needs of his clientele.

Having been mentored by a highly successful loan officer for several years, Jesse knows how to deliver unsurpassed customer service. He entered the loan industry during one of the most difficult and volatile times in our economic history. Jesse believes this was the ideal time to learn the business. It is with pride that he has gained the trust and respect of his clients.

"I love the opportunity to earn my business. My goal as your loan officer is to be proactive and ahead of the curve. I always want my clients to benefit from my professional acumen." - Jesse Bishop

Jesse previously worked as a boxing trainer for over 6 years. During this time Jesse learned many important lessons he was able to apply to his career as a loan officer: a strong work ethic, persistence, mental stamina and teamwork. Jesse is a Southern California native. Outside of work, Jesse enjoys hiking with his dogs, working out and traveling.

Contact Jesse today for all your home financing services…

READY. WILLING. ABLE.