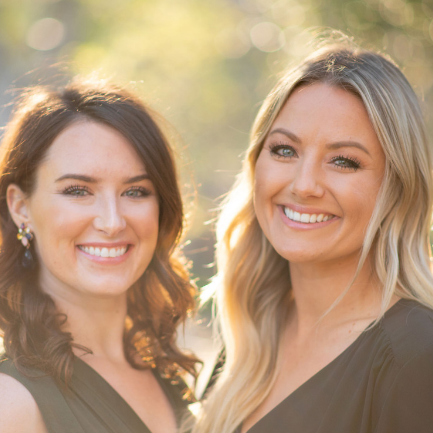 KD Team | Kaelen Cavalli & Deanna Schmidt
Mortgage Consultant
Alameda Mortgage Corporation
NMLS#1471655 | CA-DBO1471655 | NMLS#1717523 | CA-DBO1717523
With a passion for people and the mortgage industry, Kaelen & Deanna pride themselves on their ability to find a solution to every situation, and to get every family into their dream home. They work with clients from many different financial backgrounds, and has learned that what makes the difference in closing loans is never taking no for an answer – working tirelessly with realtors, escrow agents, and our internal team of underwriters, processors, and funding department to make sure every clients' story is being told effectively. Whether you have already found your dream home or just starting out and are unsure about what you qualify for, Kaelen & Deanna encourage you to reach out to KD Lending team here at Alameda Mortgage Corporation. We are the experts and will customize a solution that works for you!

Kaelen is a 3rd generation employee and has been in the mortgage industry since 2015, specializing in a vast portfolio of loan programs. Kaelen is a Bay Area native, and attended the University of San Francisco. She considers herself a foodie and happy hour enthusiast, and loves a good wine tasting! In her free time she enjoys running (she is a former track athlete and will be running her first half marathon soon) and spending time with her husband Michael and their dog Melo.

Deanna has been in the mortgage industry since 2009, following in the footsteps of her family as well! She has a thorough background in title/escrow, spending a majority of her time in loan processing. She became a loan office recently where Kaelen and her decided to join forces to create a super team! In her free time she enjoys playing sports and doing anything outdoors with her do Frankie.