Shaunda came as a recommendation from another friend. She was awesome to work with, and proved invaluable with the information she provided. Sometimes directing us safely when we were going to make a poor decision.

I must admit, me and my wife were both impressed with how quickly she responded to all our text messages and questions. IMMEDIATELY.

Now THAT is what a home buyer expects.

Recommended.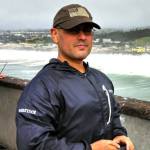 Edmund Raymond Moreno Jr
Home Buyer
May 5, 2017
---