We honestly do not know what we would have done without Stacey's guidance, experience and support during the process of buying our home. We were from out of state and had a limited opportunity to find and make an offer on a home.

We truly felt like she was watching out for us the entire time. She knows the area so well and she knew what areas provided the amenities we were looking for in a second home. I work as a Realtor in another state so I sat the bar really high and Stacey surpassed all of my expectations.

We fell in love with our condo (and the entire community). That's when we saw Stacey's expertise shine through. She fought for us the entire time. We purchased a property that was in the frame stage of construction and she literally carried us through the design center (I'm pretty sure we would still be there trying to pick out finishes if she hadn't been there to help us out). She made sure she was there to represent us during the inspection process since we were out of state. I don't know what we would have done without her.

She kept in constant contact with us the entire time, even though we were in a different state. She took care of us through any issues that came up during the purchase, protected us the entire time, and she dealt with issues so we didn't have to. She handled everything and it reduced the stress that we were under.

But the service did not end with the closing of our home. She made sure to check on our house as we were out of state. Once we closed, she provided us with a list of resources in our area that were businesses we could rely on. We have used more than one service she recommended and we have not been disappointed. Stacey is well known in the area and has a fantastic reputation.

Stacey still checks on us. It is rare to find a service level like what we were shown. I would recommend her to anyone looking to buy or sell a home in the area. The bar is instantly raised when you work with Stacey. She works tirelessly to ensure that your goal to buy or sell a home is as smooth a process as possible. If we ever sell this house or need to purchase another one, we would definitely utilize Stacey again. We have such gratitude for her helping us to realize our dream of owning a second home in Arizona and we fully realize what a major role she had in making our dream a reality.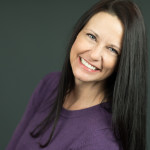 Tina Vorbeck
Mar 14, 2018
---