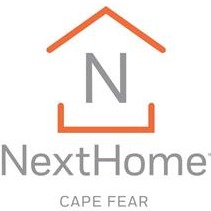 NextHome Cape Fear Careers
Real Estate Careers!
NextHome Cape Fear
NextHome's core is "to create leaders". It's an idea we fervently believe in. Every day, we're creating leaders by challenging individuals to unleash their inner potential and strive for excellence. Each partner, manager, and associate at NextHome Cape Fear is continually focused on both personal and professional growth.

We actively develop systems and procedures that reward originality, encourage high standards of integrity and accountability and create a work environment filled with fun, enthusiasm, and positive energy. Our associates absolutely love working at NextHome Cape Fear and their pleasure manifests itself in a continuing commitment to delivering nothing but the best. That commitment, in turn, results in a level of performance that far exceeds industry averages.