Jodi Willis is an amazing realtor, one of the absolute best in the field I'm sure. Aside from her vast knowledge and experience in real estate, having held about every position possible at some point or another, she is just awesome as a person. It is much more than a business to her; she seems to work very hard to be as helpful and thorough as possible, going way out of her way at times to accommodate and to do the best she can for her client, while seeming to enjoy every minute of it. You never feel like an inconvenience. You could not ask for a better realtor. I could not imagine recommending any other realtor, and it is not even close.
My wife and I bought a starter home with Jodi, and we are already excited about using her again in about five years when we are ready to buy our next house.
As if that were not enough, her husband is a realtor as well and make the best team. Contact them for yourself and I promise you will be in better shape for it.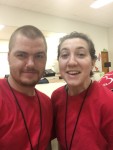 Chris Spencer
Plumber Apprentice
Jun 11, 2019
---